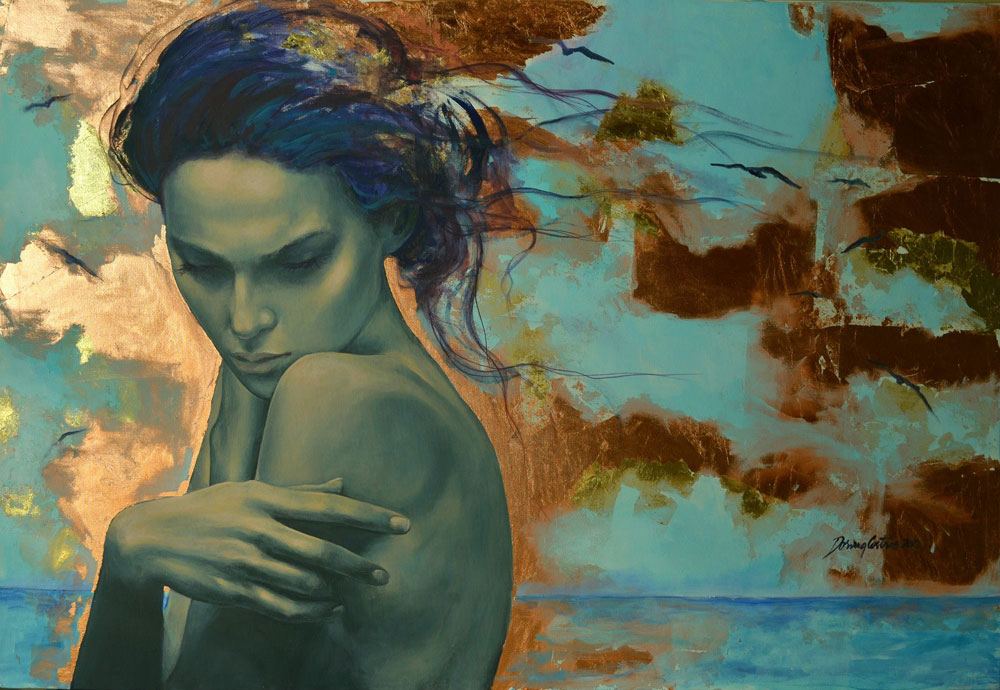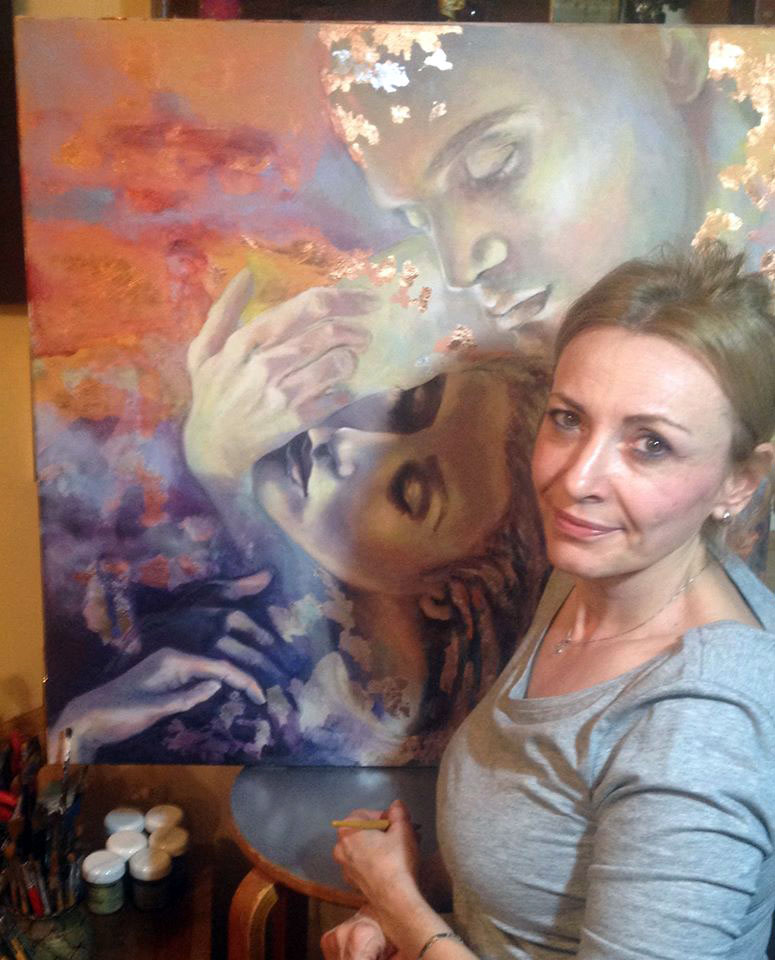 1.) Who are you and where do you live?
My name is Dorina Costras and I live in Romania.
2.) What did you do before you decided to become an artist?
did not realize when I decided that I wanted to become an artist.
Maybe since I was a small girl, making drawings on everything I caught… and then everything went naturally, like nothing else would be better suited for me.
3.) When and why did you decide you devote to the art?
I think it's important in life to do what you love the most, and if you can take your life from this it seems that nothing should stand in your way. So my first job, at 20 years old, was in the field of art, I did it well enough to want to continue.
4.) What is your favoriteSubject (s) and design media?
I like everything related to art. I like old architecture, I love everything about fashion history, I admire the works of a lot of fellow artists, finding joy and inspiration in these.
5.) Where or how to find inspiration?
I try to express on my canvas moods, feelings, sensations, emotions… and it is obvious that my art is influenced by many of my inner life, making it so transparent.
6.) What do you like about your work?
It is a difficult question. I love all my works as my own children, but there is not something in particular that I can stop saying this is what I love about my work. So this thing maybe is to let to tell for those who appreciate my art.
7.) Which artist or art movement that has influenced you and what way?
They are so many that I can not enumerate them, but the point is that I can say that I find influence and inspiration in everything is really art, old or new.
8.) What are the best answers that you have received for your work?
The reaction from the art lovers is important for the mood for work as an artist, but when someone loves so much a work of yours that that wants to buy it, I think this is the greatest satisfaction for an artist.
9.) What are your favorite art and artists?
Gustav Klimt, Edgar Degas, Serge Marshennikov…and many others.
10.) What advice would you give to other artists?
Immerse yourself in work. If you're criticized, it means that you exist, so never give up if that's what you know to do best.
11.) Is there a question which do you imagine itself again and again?
You feel like you still have more to create and show for art lovers?
KONTAKT:
WEBSITE: www.decorative.ro
SOCIAL-NETWORK: FACEBOOK
MAIL: doricostras@yahoo.com
 Exclusive Interview by PAINTERSPOT ® – ART-LIGHTS – All work is copyright and protected by ©™ Dorina Costras